Khao Sok National Park
August 05, 2016
Today we arrived at Khao Sok National Park. It's situated between Krabi Khao Park, Koh Samui and Phuket. Our tour guide informs us the park runs around 738 square km of area. Archaeologists believe the national park to be over 160 million years old. And it is brimming with various shades of green. It is about 200 meters above sea level.
Ancient Rainforest: Khao Sok National Park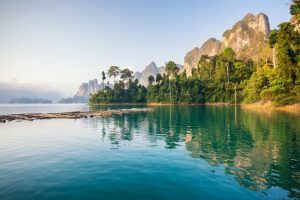 Our guide informs us to be on the lookout for numerous wildlife during our four-hour hike up to the lookout point. So I take my camera out just in case we spot bear, tapirs, deer, marbled cats or even some wild elephants. On our way up the trail, we see hundreds of beautiful butterflies.  And there are over 300 bird species to be found in Khao Sok National Park. I happily snap away at birds that I have never seen before. I am glad that we have come here during the dry season. This is because during monsoon time the leeches are out in force.
Time flies as we are trekking our way up. Then I stop suddenly not believing my eyes. I find my hand pointing at the largest flower I have ever seen in my life. Once again, the knowledgeable tour guide explains to the group what we are seeing as he notices my bewildered expression. This is the increasingly rare Rafflesia Kerrii – one of the world's largest flowers. It can reach 80cm in diameter at full maturity. The large red-orange tones are beautiful, even though the smell of the flower is quite pungent. We are incredibly lucky to see this rare flower in this environment as they take a full nine months to bloom. However, the flower dies after only one week. As we get up to the lookout point, there is a beautiful green scenery all around us. Then I take in a deep breath of the fresh air.
Elephant Jungle Experience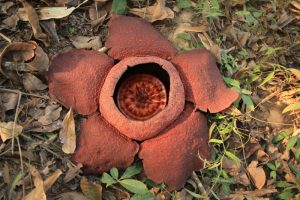 The next activity is one of the best experiences at Khao Sok National Park I have had up until this point. I have always had an obsession with elephants. So to interact with them up close is a thrilling prospect for me. Our guide informs us we are about to go on an elephant experience. Not to be confused with elephant trekking – where tourists and guests of the park usually ride the elephants themselves. Today we will be interacting with these graceful creatures with both our feet planted firmly on the ground. Making my way over to my new elephant acquaintance, I feel scared. Yet at the same time, I feel excited to be staring into its intelligent eyes at such a close and uninhibited environment. Preparing their food we are also able to feed them, and I feel the bond that this amazing animal and I have. The best part of the whole experience was probably watching them enjoy their mud bath and interact with each other.
RELATED ARTICLES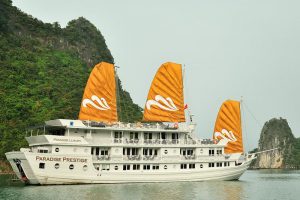 November 07, 2017
With almost 2,000 ancient islands peaking above the sparkling, turquoise waters, it is safe to say that Halong Bay...